Keystone Wiper Seal Replacement Parts
After five years of service I noticed a few tears in the seals so our Keystone Premier needed a wiper seal replacement on both slide outs. I thought about taking it in for service but I hate to pay for anything I might be able to do myself so I figured I would give it a shot. First I called the dealer where I purchased the trailer and they weren't sure which seal type I had so they contacted Keystone. Keystone was unsure which seals were used for this model so they asked for some pictures. After sending them in neither the dealer nor Keystone had any idea.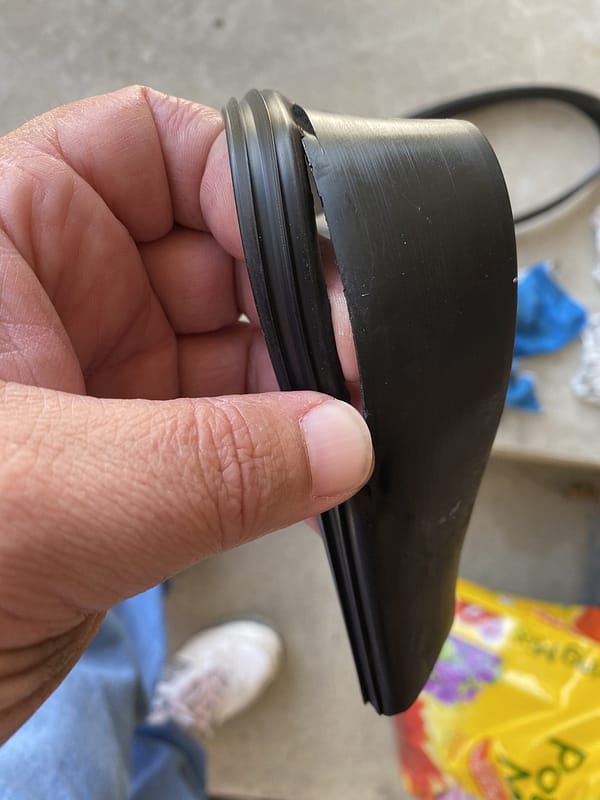 Not ready to give up I got out the inspection mirror and looked to figure this out myself. The seal had a 90 degree lip on it that was in a channel. I did some research on the internet because this trailer had a cable slide system and found that it is a Norco Accu-slide system. Luckily enough I was able to download the install manual which also included a parts list with pictures.
The seals are a BAL RV R854056 Clip in Wipe Seal. Bingo! I was able to find a couple sites that listed them online so I was able to order a 25′ strip. This was enough to go up the sides of both slideouts with a little to spare.
Keystone Wiper Seal Replacement
When it arrived I decided to give it a shot as we were getting ready to head out for a five day trip with heavy rain forecast on day one. My wife advised me not to start in case something went wrong but I decided to give it a shot. It is actually quite simple once you figure out how it goes together. The small lip of the seal has to raised ribs that lock the seal into the channel and the whole seal just slides into a track. To lock it in place the channel has the lip at the bottom just hammered in to lock it in place so it can't slide out from the bottom.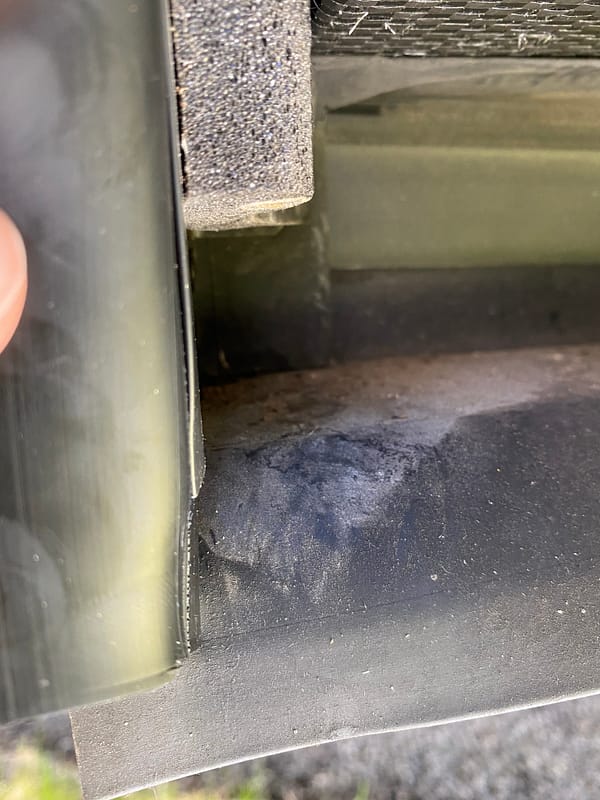 All you have to do is just find the area that is bent in and use a screwdriver to carefully bend the channel out enough that the seal can slide out, then the whole piece can slide out through the bottom of the channel. You then just slide the new one in being careful to keep the ribs firmly in the track so it stays locked in. Once you have it pulled to the top you can just cut off the excess with a pair of scissors and tap the channel back in with a small hammer to lock it in place. Each seal only takes about 10 minutes to install.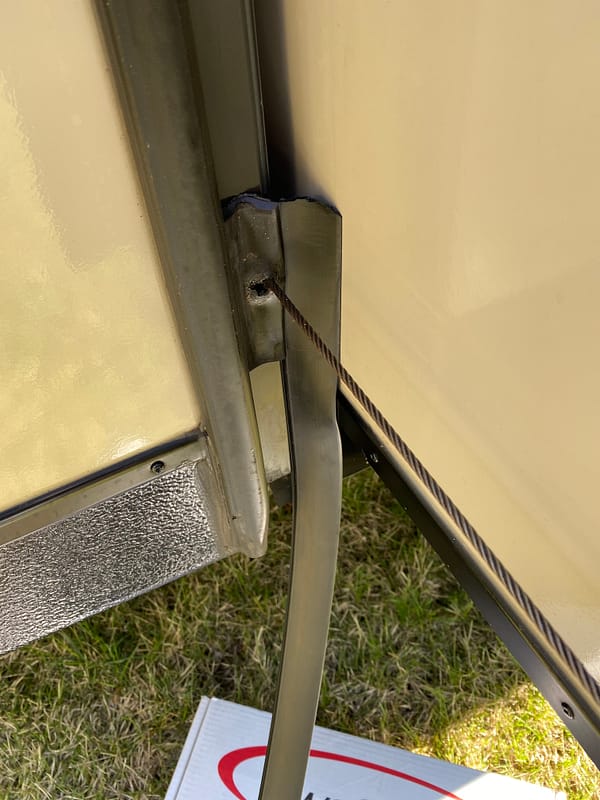 Click here to see our full review of our 2016 Keystone Premier 30 RIPR Travel Trailer.