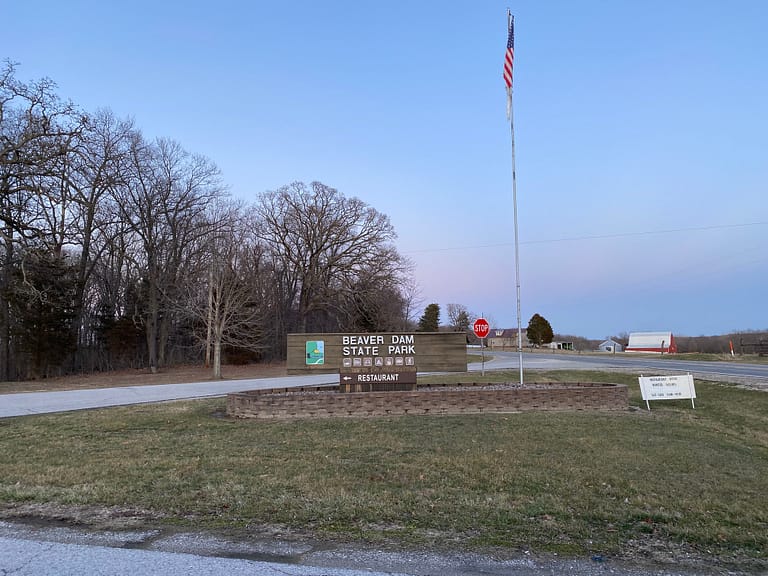 Beaver Dam State Park – Overview
Located in Macoupin County Illinois 7 miles southwest of Carlinville and situated in an oak/hickory woodland, Beaver Dam State Park in Plainview Illinois, offers a variety of recreational opportunities on its 750 acres. Fishing, picnicking, hiking, and tent and trailer camping are among the most popular activities. Although beaver are virtually gone from this area, the park is named for a beaver dam that created its lake.
Campground
There are 66 Class A campsites at Beaver Dam State Park with flush toilets, showers and a dump station available at the park. At 3:12 in the video above there is a picture of each site as well as length and electricity types available at each site. There is also a cabin available for rent that sits just north of the shower house. Trailers over 20′ will not fit on the loop where sites 41 through 47 are located. It's tight back there so don't try it. There are also 18 tent sites available east of the RV sites which has pit toilets as well as water hydrants nearby.
Features
Archery Range An archery range is located across from the concession and may be used free of charge. Archers must bring their own bow and arrows. Broadhead points are not allowed. All archers under 16 years of age must be accompanied by an adult.
Concession The Plainview Winery Cafe is a full-service restaurant with indoor and outdoor deck seating located on the edge of the beautiful lake. The restaurant is open Monday, Wednesday and Thursday from 11am to 7 pm and Friday, Saturday and Sunday from 8am to 8pm, closed on Tuesday. The Cafe can be reached at 217-854-6688.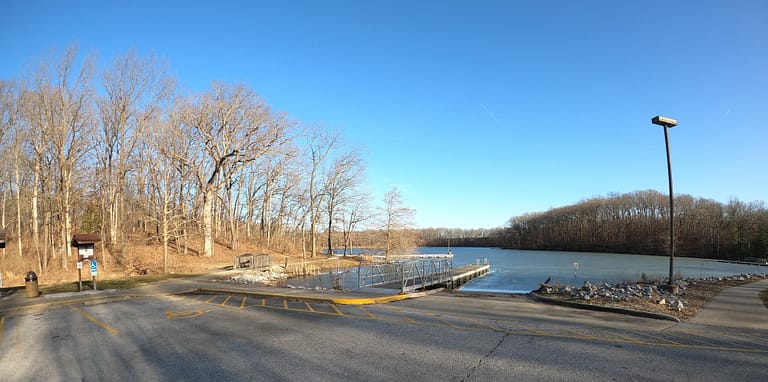 Fishing Beaver Dam State Park's 59-acre lake, which has a maximum depth of 10 feet and 1.7 miles of shoreline, is a great fishing destination. Over the years, the lake has been stocked with largemouth bass, bluegill, sunfish and channel catfish. A free boat launch and docks are available for public use. No gasoline engines are allowed, only electric trolling motors. Check the information kiosk display for daily catch and size limits.
Hiking Trails Approximately 8 miles of hiking trails within Beaver Dam State Park encircle the lake, lead past the marsh, and extend through various wooded areas in the park.
Hunting Spring Turkey, Archery Deer, Squirrel and Furbearer trapping are available at Beaver Dam during the regulated seasons. For hunting season details and regulations, check the Hunter Fact Sheets for Beaver Dam and Goodes Woods at Hunter Fact Sheets
Picnicking The picnic area at Beaver Dam State Park, with picnic tables and barbecue grills provided (or picnickers may bring their own grills), features four pavilions that can be reserved by using https://camp.exploremoreil.com/.
Playground The Beaver Dam playground is located in the picnic area.
Winter Activities When conditions are suitable, ice fishing and ice skating are permitted. Adequate snow cover permits cross-country skiing and sledding.
Check out other Illinois State Parks by clicking here.