Located on the banks of the Mississippi River in Hancock County is Nauvoo State Park on the edge of Nauvoo, IL. The park has a 13 acre lake with a mile of shoreline with fishing, boating, camping, and hiking available in the park.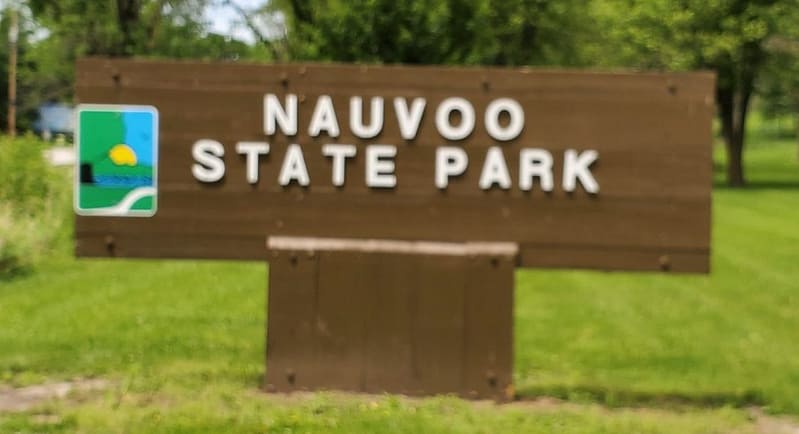 Nauvoo State Park Camping
Nauvoo State Park has 105 campsites. 35 are class A sites and 70 are Class B sites.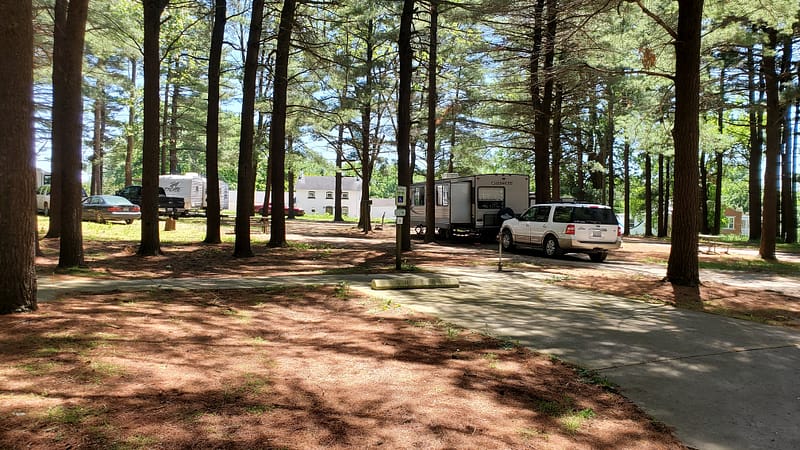 Nauvoo State Park Fishing and Boating
The 13 acre Lake Horton is stocked with largemouth bass, channel catfish, and bluegill. The is a primitive boat launch on the lake. No gas motors are allowed on the lake.
Nauvoo State Park Trails
There are several small trails located at Nauvoo State Park. The largest is 1.5 miles long and winds around the lake and wooded areas where you will see a variety of birds. There is also a 3/8 mile loop trail off of the campground and a short trail that connects the playground area to the dam.
Nauvoo State Park Museum
The museum is located in a house that was built by the Mormons in the 1840's. It features a wine cellar and press room which is the only wine cellar open to the public in Nauvoo. It is also the site of Nauvoo's first vineyard which has been producing grapes since the mid 1800s. The museum is open from 1-5pm from May 1 through October 15.
Area Attractions
There are several attractions near the state park with most being free of charge. This is the town where Joseph Smith, founder of the Church of Jesus Christ and Latter-Day Saints brought his followers in their search of a permanent home. There are several historical buildings from the Mormons, shows, wineries, shopping, and festivals. Go to www.beautifulnauvoo.com for more information.
Check out other great state parks in Illinois!