About RV/MH Hall of Fame
This is a must see if you are an RV enthusiast and find yourself near Elkhart, Indiana. The RV/MH Hall of Fame features a variety of historical recreation vehicles dating all the way back to a 1913 Earl Travel Trailer. The museum was founded as the Recreational Vehicle/Manufactured Housing Foundation and opened the first museum in 1991. They moved to their current location in 2007.
The museum is located near Interstate 80 and has plenty of vehicle parking as well as pull through parking for those traveling in or with their RV.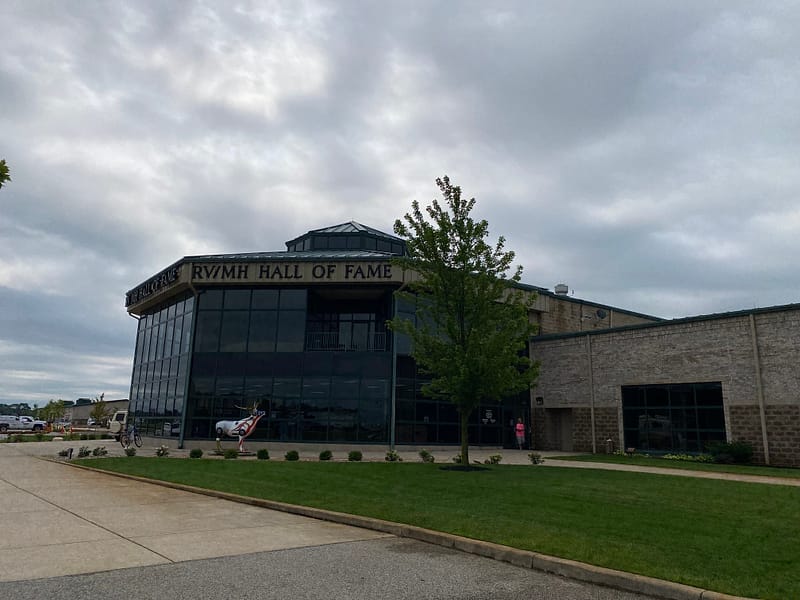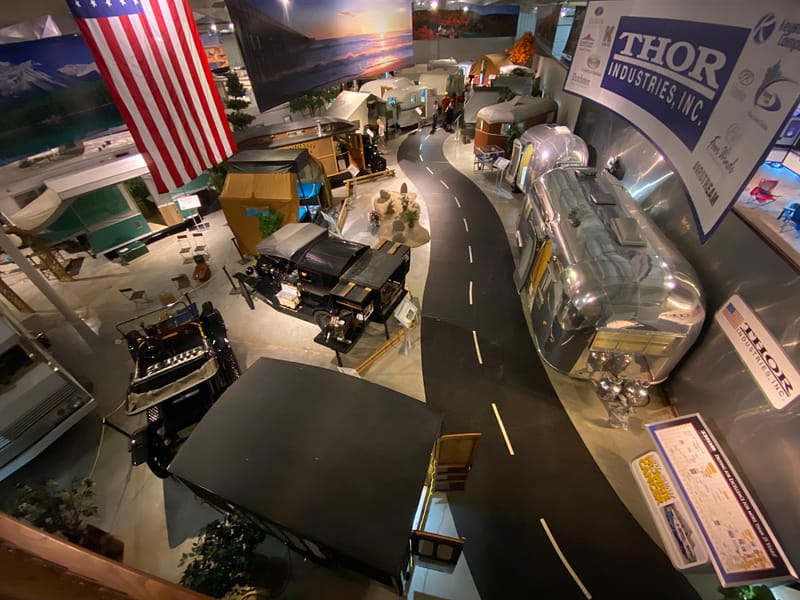 RV/MH Hall of Fame – Historic RV Examples
1913 Earl Travel Trailer
1931 Model AA Ford Housecar
1954 Yellowstone Travel Trailer
1937 Hunt Housecar
1988 Star Streak II
1955 Spartan 42 Ft. Mobile Home
1980 Newmar Kountry Aire
While in Elkhart
While you are in town you can also visit several of the different RV manufacturers nearby, many of whom have tours in the manufacturing plants. Tours are available at different times during the week. Visit each site for specific details.
Jayco Visitors Center – Learn a little about Jayco's history at the visitors center and they also have several new models from the lineup that you can tour directly behind the visitors center. Tours are also available by reservation through either the motorhome line or a premium fifth wheel line.
Keystone RV – They offer tours through several of the different lines they make. Choose from Bullet/Premier, Sprinter, Passport, Montana, Outback, Raptor/Carbon, Cougar, Arcadia, Fuzion/Impact, Montana High Country, Springdale, Hideout or Alpine/Avalanche.
Grand Design – Tours are booked online through their reservation system. Choose from Momentum, Imagine, Reflection, Solitude, or Transcend.
To see others available check out visitelkhartcounty.com.