Echo Bluff State Park History
Echo Bluff State Park is one of Missouri's newest state parks. The state acquired the former Camp Zoe from the federal government in 2013. Some $52 millions was spent building the lodge, playgrounds, pavilions, campgrounds, and cabins. Echo Bluff opened as a state park in July of 2016.
Echo Bluff State Park Camping
There is both RV as well as tent camping sites available at Echo Bluff. Timbuktu Campground is made up of 60 RV sites and 12 walk in tent sites. All the RV sites have level concrete pads, 50 amp electric, and water hookups. RV sites 20-60 also include sewer hookups. Each site has a picnic table as well as a fire pit. Please note that there is little shade as this is a new park and there are no mature trees on the campsite yet. Reservations can be made at: https://icampmo1.usedirect.com/MSPWeb/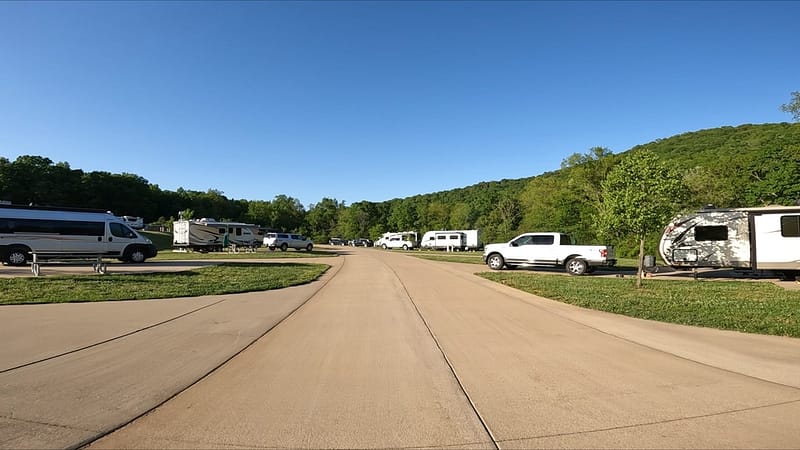 Lodging
Betty Lea Lodge is the centerpiece of Echo Bluff State Park. It has towering windows that give visitors spectacular views of Sinking Creek and Echo Bluff. The rooms feature king-size beds with fireplaces. The lodge also houses casual dining both indoors and outdoors. For lodge reservations go to: https://echobluffstatepark.com/
Cabins
There are several cabin styles and sizes to choose from. They include on four-bedroom cabin, four two-bedroom cabins, and four stacked duplexes with three bedrooms on the first floor and three bedrooms in the second floor loft. The cabins offer queen size beds, fireplaces and fully equipped kitchens. Wi-Fi is available in all cabins. For reservations go to: https://echobluffstatepark.com/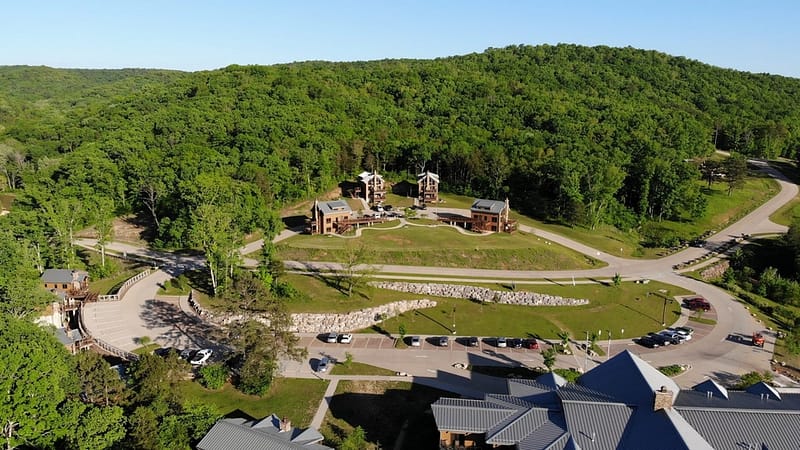 Hiking & Mountain Biking
The park has two trails for hiking: the Current River Trail and Painter Ridge Trail.
Current River Trail covers a distance of 5.25 miles. It is rated as rugged and is made up of pavement, gravel, and natural terrain. It begins in the southernmost part of the park and travels through Current River State Park to the Current River.
Painter Ridge Trail covers a distance of 1.8 miles. It is rated as moderate and is made up of just natural terrain. The trail can be used for both hiking and mountain biking. The trail is enhanced with 2 bike challenge routes.
Swimming
Sinking Creek passes through the park between the Timbuktu Campground and Betty Lea Lodge and cabins. You can easily access the creek by going behind the lodge area where Sinking Creek passes by Echo Bluff. Sinking Creek is also easily accessible by walking from the campground areas.
Check out other great Missouri State Parks!