Johnson's Shut-Ins State Park History
Johnson's Shut-Ins State Park is located in Reynolds County, Missouri and covers 8,781 acres on the East Fork Black River. A "shut-in" is a place where the river's breadth is limited by a hard rock that resists erosion. Here the water passes through such rocks making it a summer destination for many whom enjoy swimming in it.
On December 14, 2005 the park was flooded by 1.3 billion gallons of water that came rushing down the side of Profit Mountain. The water was released when a section of dam wall collapsed at the Taum Sauk reservoir. This reservoir was operated by an electric company in which water was pumped to the reservoir atop the mountain then released when needed to generate hydro electric power.
This flood devastated the park and it took years to rebuild. It took four years to rebuild the park. One of it's new features is the "scour trail" where the water came down the side of the mountain removing trees, soil, and rocks all the way down to bare bedrock.
Johnson's Shut-Ins State Park Camping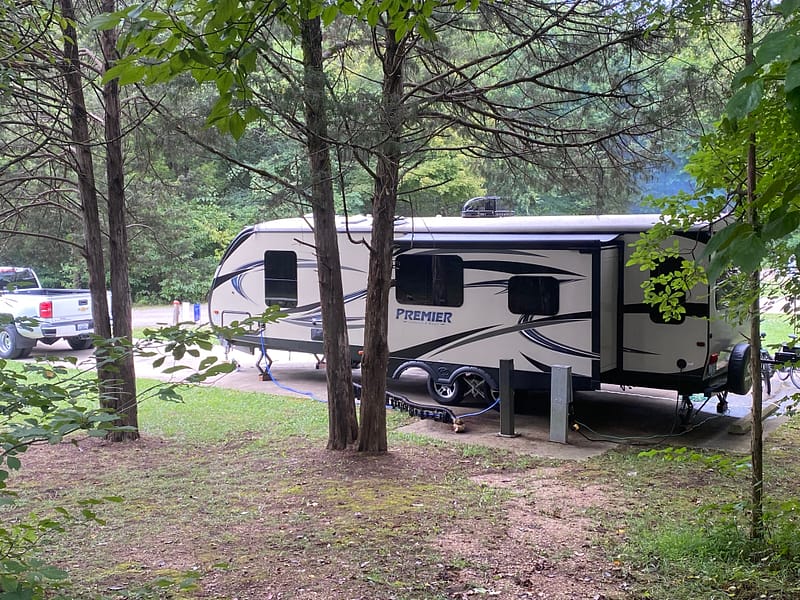 The park campground offers walk-in tent, electric, full hookup, and equestrian campsites. There is also a campground store conveniently located in the center of the campground where you can pick up supplies and firewood. The campground is all new reopening in 2010 after the flood destroyed the old site. The campground is now located further away from the river so flooding does not affect it.
The campground comprises of 5 loops. Loop 1 is designated for equestrian camping and has 10 paved campsites with 50 amp electric and water. Loop 2 has 20 paved campsites all with 50 amp electric, water, and sewer hookups. Loop 3 has 21 paved campsites with 50 amp electric. Loop 4 has 14 paved campsites and are basic with no electric hookups. Loop 5 is made up of 14 walk in tent camping sites.
Johnson's Shut-Ins Lodging
Johnson's Shut-Ins offers 6 cabins located in the campground. Each include a queen size bed and sofa. The cabins have electricity, heating, and air conditioning but do not have running water or restrooms. Parking is limited to 2 vehicles and each cabin can house up to six guests.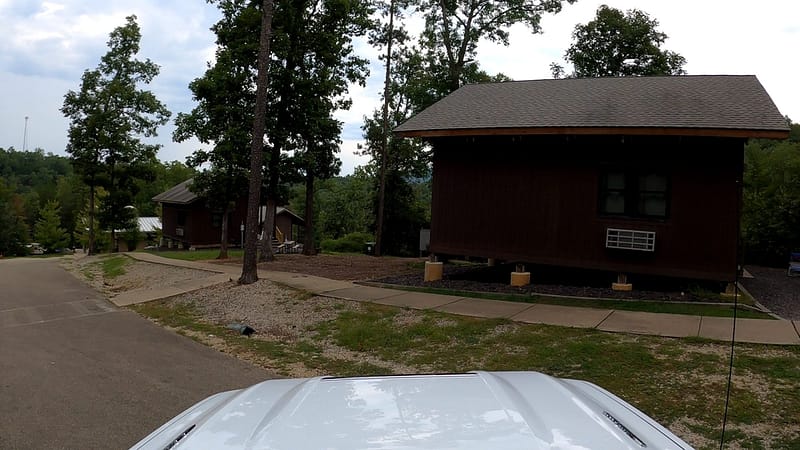 Swimming
You are allowed to swim at the park but you do swim at your own risk. You may not bring the following to the shut-ins area: Drinks in disposable containers (plastic or bottles etc), food, alcohol, coolers, and pets.
Visitors Center
The Black River Center is a must see when visiting the park. There are several videos showing how the shut-ins were formed as well as videos on the rebuilding of the park after the flood from the Taum Sauk reservoir.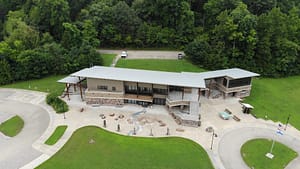 Attractions Near Johnson's Shut-Ins
Reserve a site by clicking here.
Check out other great places to stay in Missouri!