Piedmont Park Location
Piedmont Park is a Corps of Engineers campground located just above Clearwater Lake Dam. It is located 7.5 miles West of Piedmont Missouri. Piedmont has a population of 1,897 residents and has shopping, dining, and fuel available. Clearwater Lake has a volume of 22,000 acres and is fed by the Black River. The lake offers fishing, boating, and swimming.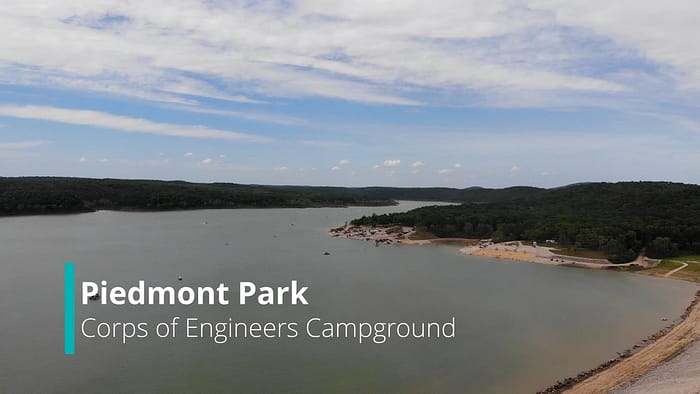 Piedmont Park Campgrounds
The campground is made up of 97 campsites many of which have electric and water hookups. Additional amenities include a dump station, showers, picnic shelters, boat ramp, playground's, and a swim beach. Reservations can be made at recreation.gov.
Piedmont Park Nearby Attractions
Check out the other campgrounds on Clearwater Lake!