Potato Creek State Park
Potato Creek State Park is in North Central Indiana about 12 miles southwest of South Bend and located near the town of North Liberty. The park includes a 327 acre lake with swimming beach and boat launch, camping, cabins, 3.2 miles of paved bike trail as well as 7.4 miles of mountain bike trail. To make reservations, go to https://reserveamerica.com.
Camping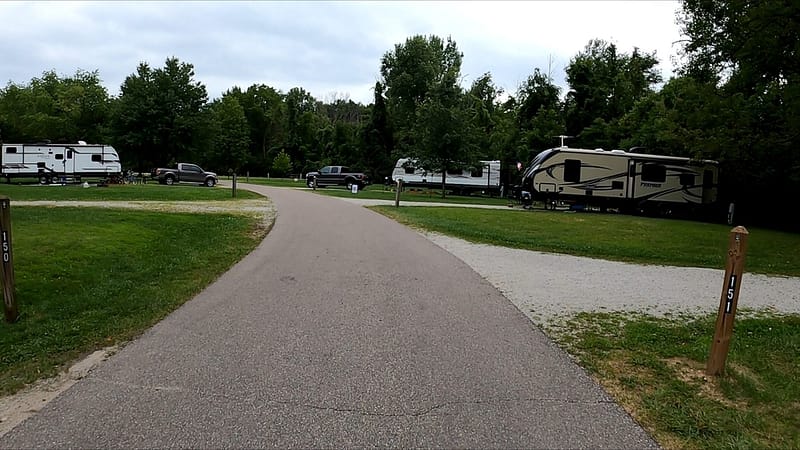 Potato Creek State Park has three types of camping: 287 RV/electric sites, 70 Horsemen's Electric sites, and youth tent areas. The RV/Electric sites have gravel pads, picnic tables, and fire pits. There are several restroom/shower houses spread through the campgrounds. There is a water fill area to your right when you enter past the main campground gate.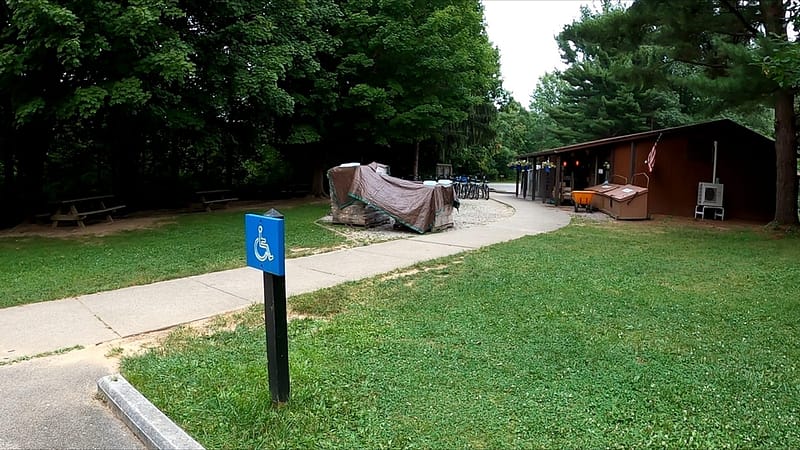 Nearby Attractions:
RV/MH Hall of Fame in Elkhart, Indiana – Museum with many vintage RV's and Motorhomes on display.
Shipshewana, Indiana – Amish community nearby with lots of shopping and stop by the Blue Gate for an Amish buffet.
East Race Waterway – Located in South Bend, Indiana, the East Race Waterway was the first artificial white water course in North America.